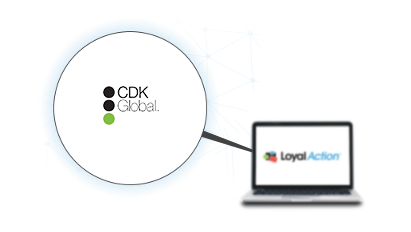 Your billing system is a crucial component of your company. LoyalAction is an approved partner of CDK Global. LoyalAction will use your data securely to allow you to retain your customers and communicate easily with them.
This integration enables us to know each of your customers and offer them a personalized marketing experience. Thanks to LoyalAction's expertise in this domain, we can categorize your customers according to various characteristics such as their buying habits, so that you improve your results.
Ask for a demo!
Case Study and Testimonials
Resulto
is a first-rate technological partner able to complete larger-scale development projects. Resulto accompanies its partners beyond just the project, providing support and being uncommonly
proactive.
Philippe Champoux
Vice-President, Le Prix du Gros
Integrated with:
Functionalities in the CDK interface
When your CDK billing system has been integrated, you can easily:
Register a member in the program
Make a payment using points as a method of payment
Synchronize customers transactions daily